A short 30 minutes from Center City, Philadelphia is where the hamlet of Glenside, PA resides. A cozy suburban town, it is also the home of Arcadia University, a private college that was established in 1853. One can sense the grandeur of its trademark building, Grey Towers. See for yourself!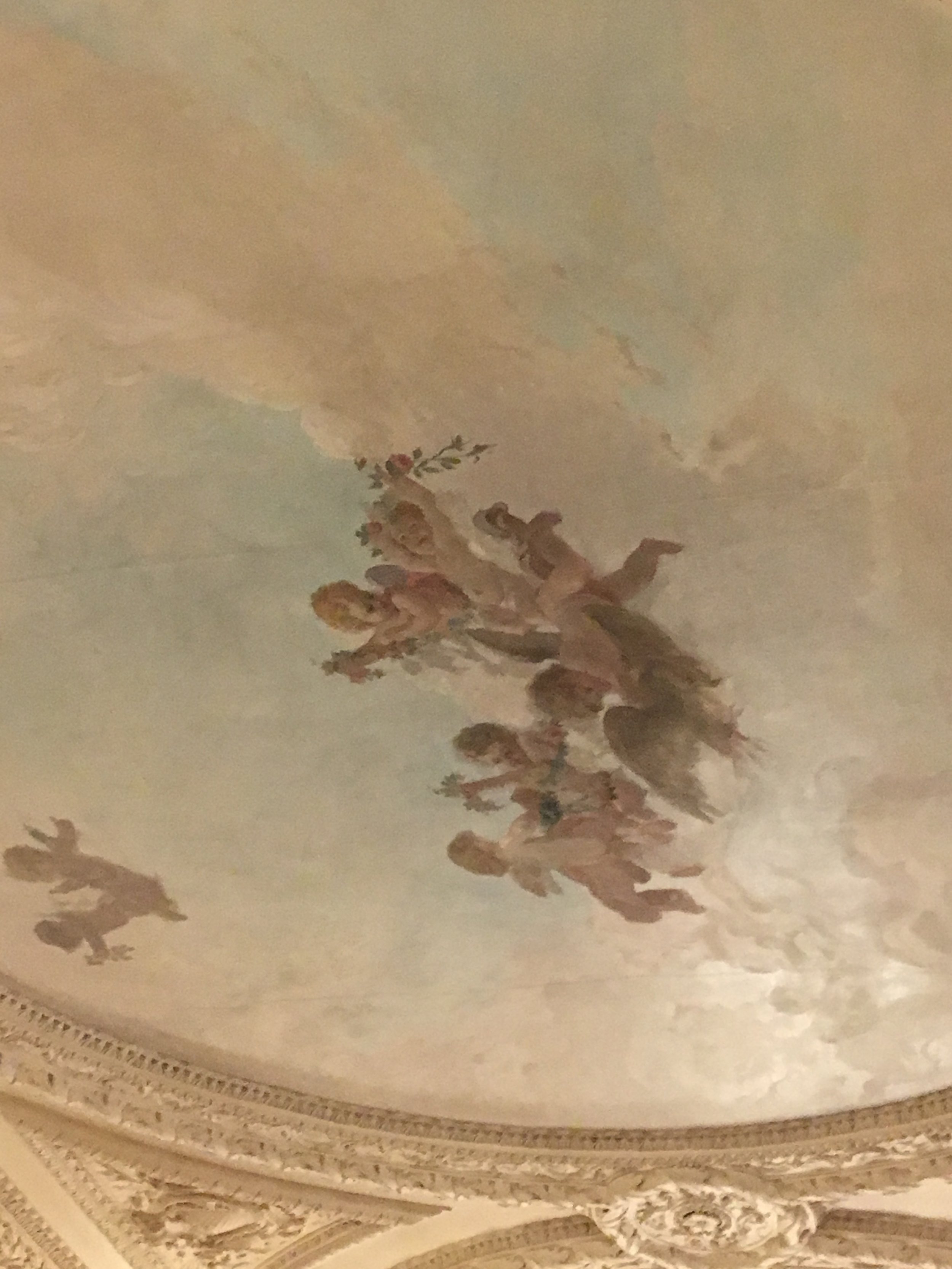 Designed by American architect, Horace Trumbauer, we were all captivated by Gothic elements of the building; the dome ceiling, mahogany railings, and grand staircase of scarlet carpet captivated us all. Many college artifacts line the walls in shadowboxes and casements. Once the mirth gravitated to the majestic Rose Room, the magic began to happen. Bright, refreshing, and adorned with After a brief introduction by the creative writing MFA director, Josh Isard, the author herself took the podium...
Ms. Tedesco needed no amplification for the reading. The acoustics of the room swirled her poems into a whirlwind. Straight from her newest poetry collection, She Used to Be on a Milk Carton, listen to a piece here...
After a well-deserved round of applause, the staff of April Gloaming Publishing walked to center stage and a Q&A occurred. Being a publisher myself, it was a pleasant surprise to have the work and the philosophy in direct conversation.
I was able to ask editor-in-chief, Lance Umenhofer, how the Nashville literary scene is like and how would Kailey's book 'fit in'. Being a fan of Southern Gothic, the occult, and all things weird, he said that Nashville is infantile, malleable, and ready to accept new voices, be it from their own backyard or afar. He stated that April Gloaming is leading the charge in adding the art of literature to a music-heavy city, and there's much room for inclusion! The night wrapped up after that and I was able to add two more of April Gloaming's finest to my bookshelf:
From the ambiance, to the work itself, to the collective energy of everyone in attendance, I know that one won't soon forget such a moment for Kailey Tedesco. April Gloaming is a publisher worth supporting and boast an eclectic mix of work that you should check out. Below are some links for She Used to Be on a Milk Carton as well as April Gloaming.
Until next time, thanks for reading The Weekly Degree!
--Josh
Kailey Tedesco is the author of two poetry books, She Used to be on a Milk Carton and These Ghosts of Mine, Siamese. Her poetry and essays all tend to focus on occult themes, witchcraft, gothic imagery, Catholicism, girlhood, kitsch, and confessional writings. She is most consistently inspired by David Lynch, Shirley Jackson, and the Lizzie Borden trials. She has been nominated for the Pushcart Prize, and her work has been written about in publications such as New Pages, Beach Sloth, and others.